Call Maid America:
Tel:(918) 812-2315
Fax:(918) 744-1881
Ask us about
Maid America Gift Certificates
for that special occasion

Cleaning Products
Though we furnish our own cleaning supplies, we recommend that you have the following supplies on hand if you have any special requests so that your Maid America cleaning person will be as efficient as possible:

Furniture polish (like Pledge or Endust) for dusting furniture
Glass cleaner (like Windex or Glass Plus).
Bathroom cleanser (like Comet, Ajax, or Softscrub).
Sponge mop (if you have hardwood floors)
Please note that Maid America does not recommend the use of acrylic floor polishers such as Mop & Glo, Brite, Step Saver, or Future. These products cause wax build-up, trapped dirt, spotting, cracking, and eventual discoloration. However, Maid America will apply these products if the customer specifically requests them to be applied. Contact us for details.

Kitchen soap pads (like S.O.S or Brillo)
All-purpose cleanser (like Pine-Sol or Spic 'n Span or Mr. Clean)
Towels or rags (or Handi-Wipes)
Bucket or small plastic wastebasket (to hold water)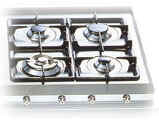 Paper towels (for polishing)
Hand-held scrub brush
Vacuum cleaner