Call Maid America:
Tel:(918) 812-2315
Fax:(918) 744-1881
Ask us about
Maid America Gift Certificates
for that special person
House Cleaning
Living room - dining room - bedrooms - hallways - stairs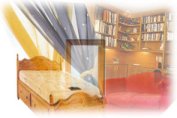 The Greater Tulsa Area's most popular and professional house cleaning service, Maid America takes pride in seeing that all your possessions sparkle, shine, and glow. We do the extraordinary every day, freeing you up to enjoy your life. Contact Maid America House Cleaning today for that Special WOW! when you get home.


Maid America,
I wanted to let you know that Kirsten was fabulous! I returned home today and everything was spotless. She paid incredible attention to detail. I got everything I expected from your literature and She brought a neatness to my rooms that makes it a pleasure to come home to. Thank you again.


Sincerely, Penny
Cleaning the Entire House
A few of the things we tackle to make your life beautiful:
Pictures · Mirrors · Furniture · Spots on walls · Baseboards · Windowsills · Exposed hardwood floors · Carpets · Upholstered furniture · Make beds and change linen

Bathrooms - kitchens - solariums - libraries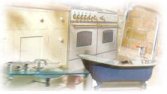 We wash kitchen and bathroom floors with extra care to give you that personal, old-fashioned touch, while taking your cleaning needs to the next level.

To improve your quality of life we also clean:
Wall tiles · Sinks · Shower doors · Toilets · Tubs · Kitchen cupboard doors · Refrigerator exterior · Dishwasher exterior · Stove · Microwave · Mirrors and windowsills · Counters · Small appliances · We even remove the trash!

For quality work at quality prices, contact Maid America today! You'll love the way we partner with our customers to provide full satisfaction. This helps keep Maid America the number one Greater Tulsa house cleaning service.